DIGDIA
digdia helps companies find growth opportunities, create winning strategies and business plans for companies in the digital entertainment value chain. Services include strategic consulting and market analysis with a balanced business & technical perspective.
Strategic consulting services are further described on the Services page, and market reports can be found on the Reports page. Presentations can also be given to groups or conferences that seek a strategic view of the market, technology and companies.
Gary Sasaki - President
Gary has been involved in the digital consumer electronics industry, plus various parts of its value chain for over fourteen years. Areas have included digital imaging/video, digital media, digital displays, digital cinema, digital cable, home integration, audio/video networking, telematics, and handheld products.
Gary formed DIGDIA in 2004, and is focused on helping companies find and analyze growth opportunities in markets empowered by digital media. Customers include Samsung, Panasonic, Philips, Siemens, Intel, HP, Canon, Pioneer, Bosch, Bain & Co. and other companies. Gary has spoken at Digital Hollywood, CABA, CableNEXT, Home Entertainment Show, Strategy Institute, Pepperdine University, Santa Clara University, IBDNetwork, SDForum and other events.
Prior to forming DIGDIA, Gary had 30 years experience with Hewlett Packard, including 10 years in HP Labs as a Strategic Business Development manager responsible for finding and helping to initiate new billion dollar businesses in the digital consumer electronics value chain space. HP Labs offered a rich mix of cutting edge technology and a central point to work with any HP business division or outside company.
Before HP Labs, Gary was an HP division R&D Manager leading over 100 professionals working on three separate product lines, each #1 in their market worldwide. Other positions include Product Marketing and Project Management.
He received his BSEE/CS from the University of California, Berkeley; attended the Brookings Institution, and had other coursework in Stanford and HP. Gary is a past chairman and current officer of the IEEE Consumer Electronics Society Santa Clara Valley chapter, and member of SCTE, SMPTE, Digital Cinema Society and a former CEDIA instructor.
e: gary.sasaki|@|digdia.com T: 408-981-2288
Michael Demler - Senior Analyst

Michael Demler has over 30 years of industry experience in both marketing and R&D. He has held business development, strategic and product marketing positions at Synopsys, Nassda, Cadence Design Systems, Antrim. He has been a manager and designer in GE- Datel, GE Corporate R&D, and Texas Instruments.
Michael specializes in semiconductors, electronic design automation, and mobile video. Mike's MBA thesis "Television Broadcasting Strategies for the 21st Century", was nominated for 2006 Outstanding Business Graduate Student Award, San Jose State University.
Michael has an MBA from San Jose State University, MSEE from Southern Methodist University, and BSEE from Sate University in Buffalo, New York. Mike holds eight patents and has authored a book on high-speed analog to digital conversion, published by Academic Press.
e: michael.demler|@|digdia.com T: 408-659-6397
Chris Pedersen – Senior Advisor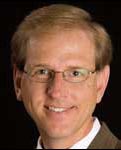 Chris Pedersen has been instrumental in developing new digital photo, video and consumer businesses for over 20 years, resulting in on-going revenues of more than $5B per year. The breadth of businesses spans digital post-production, broadcast, video-on-demand, Internet download services, consumer PCs, digital photography, mobile devices, media formats and breakthrough storage, display and processor technologies. He specializes in business case development and strategy, but has extensive experience in product marketing management, brand management, program management, market development and market research.

Chris had 23 years experience with Hewlett Packard, most of it spent identifying, developing and contributing to new businesses. Successful on-going businesses include HP Pavilion consumer PC's, HP MediaStream Servers (spun out to Pinnacle, since bought by Avid), Vector Modulation test equipment (now Agilent). He is founder of Phoxel and cofounder of PQ Photography. He is now a full-time employee of NVIDIA where he works as a Market Development Manager catalyzing visual consumer solutions. He is available to DIGIDA on an as-needed basis to provide industry perspective and insight where there are no conflicts of interest with his other roles.

He received his BSEE from Brigham Young University with minors in mathematics and German. He has significant additional coursework and training in engineering management, digital photography and imaging from Brigham Young University and Santa Clara University.
e: c<![if !supportLineBreakNewLine]>hris.pedersen|@|digdia.com
<![endif]>
Part Time Openings
DIGDIA is looking for analysts that can cover parts of the digital entertainment value chain. Analysts must have familiarity with the industry, a relevant technical background and strategic business experience. See Contact page for contact info.